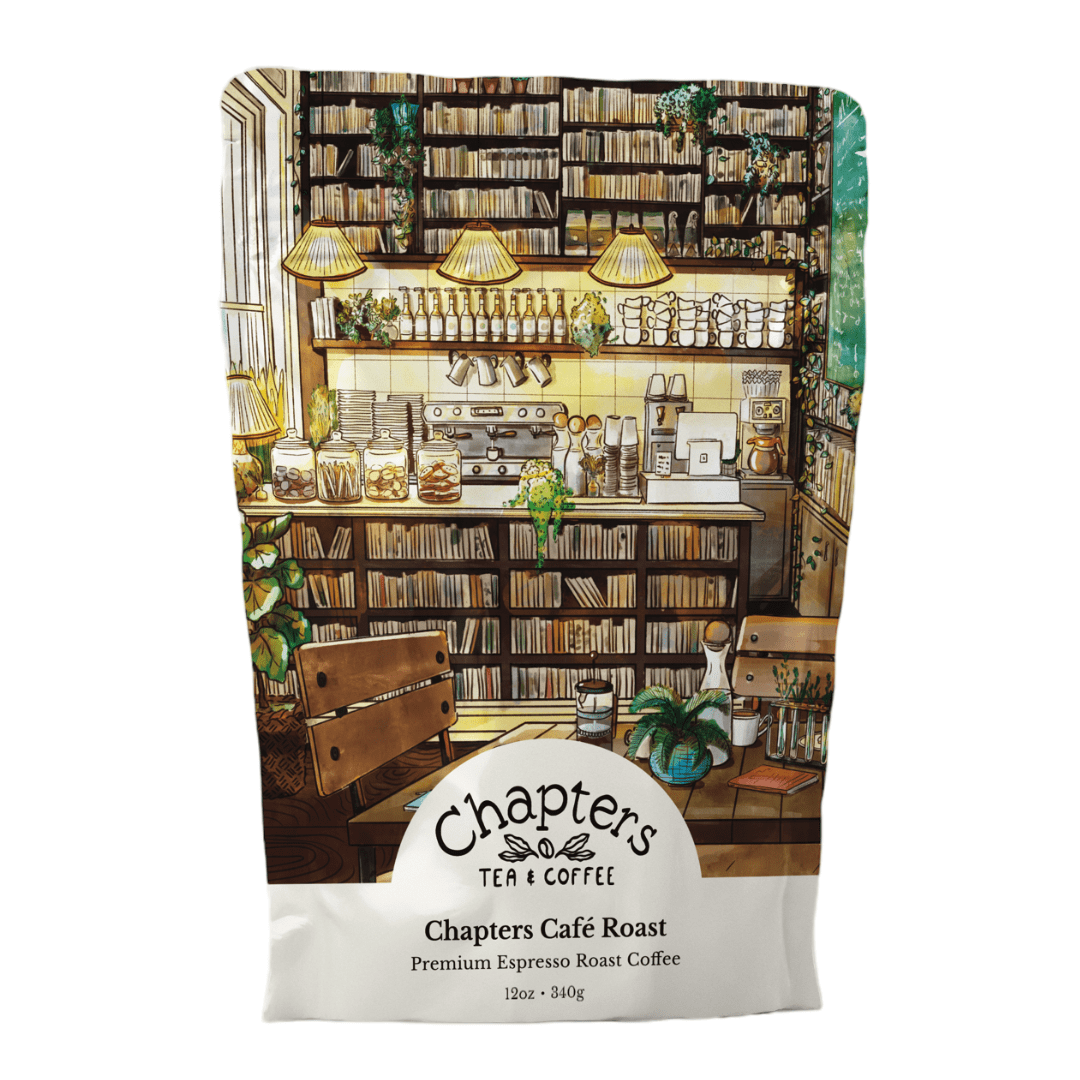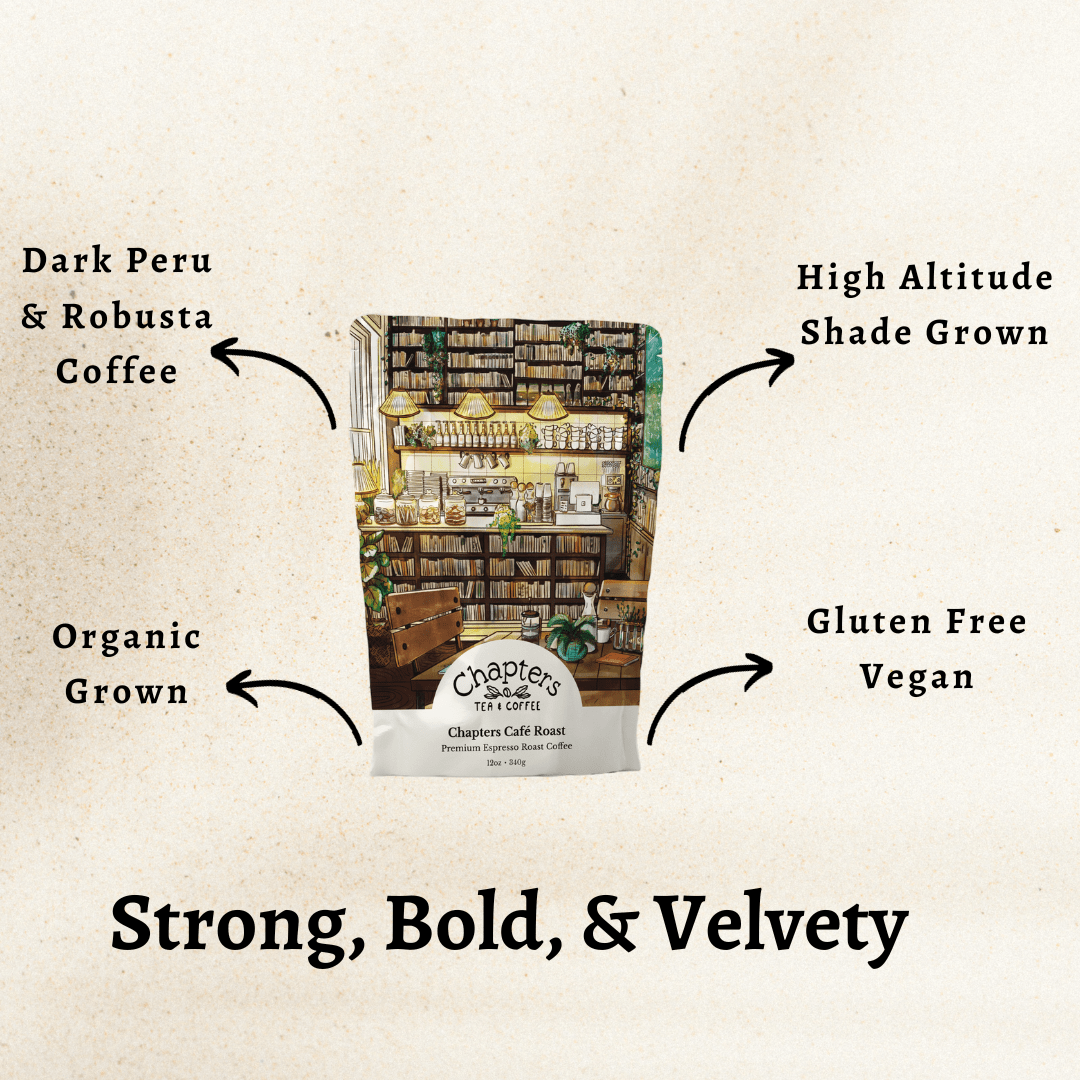 $19.35
Regular price
$21.50
Connect with cozy in our artist's illustration of a creative, bookish cafe. Brew the perfect cup of velvety smooth espresso coffee, and connect with your pursuits, or the perfect book.
Size: 12oz
Roast Profile: Espresso Dark Roast
Taste: Strong, Bold, Velvety
Origin: Dark Peru & Robusta
Organic Grown · Kosher · Vegan · GMO-Free · Gluten-Free
What does Chapters Cafe Espresso taste like?
Classic espresso that is strong and bold, dark chocolate, with nutty and caramel notes.
What is your Moneyback Happiness Guarantee?
If you're unsatisfied with your order, we'll refund it. No returns needed. It's that simple.
Brewing Instructions
We recommend pour over or cold brewing our coffee to experience the premium flavor of our luxury beans.
Our Chapters drawstring bags make it simple to create a single serve pour over cup, simply:
(For iced coffee, pour over ice when finished.)
Artisan Experience
Our hand plucked full leaves provide maximum flavor and value. All are small batch blended and then packed by hand, ensuring attention to every single leaf before we send it your way.

Artist Illustrations
Each pouch features hand illustrated artwork drawn by independent artists. The soft touch adds a layer of elegance, and the premium thickness keeps your tea it's freshest.

Support Small Business
We're a small Michigan based business focused on creating the best possible experience for our community and customers.
Mental Health Awareness
5% of net profits are donated to Active Minds, the national leader for young adult mental health advocacy and suicide prevention.
Our Story
Chapters sprung from a passion for story. We set out to elevate the stories we all love by teaming up with independent artists to hand draw beautiful imagery and paired it with specially selected artisanal tea.
Chapter's also values an authentic look at the story of life. We believe everyone has the power to craft their own narrative through their own actions and habits. Life is far messier than any story you read or watch, but the beauty is you get to choose how you approach the blank page of each new day. Whatever narrative you choose, Chapters aims to make it even better by including wellness ingredients in all of the tea we offer.